The past several years have been extremely challenging for condominium developers. From pausing construction and sales efforts and shifting into virtual tours and closings; to navigating new filing procedures, labor shortages and supply chain issues; and more recently, dealing with rate hikes and an up-and-down housing market; condominium developers have been put through the ringer.
As a real estate law firm that focuses heavily on condominium work on behalf of sponsors and lenders, Starr Associates LLP has identified several key issues and areas of the practice that every condo developer needs to know as they finish out the year.  At Starr, we find that developers that best understand the many technical hurdles they face—and the strategies they can deploy from the onset—are better equipped and more likely to see their projects come to fruition without issue and with better results.
If you have any questions regarding the below mentioned items, please feel free to give our attorneys a call to discuss potential solutions to ensure your project and team is well-informed and best-prepared during the remainder of the year.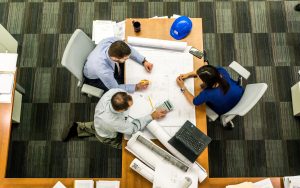 1. The Attorney General's "Relief Period" is Still in Effect for Offering Plans
As a result of the COVID-19 pandemic, the Office of the Attorney General's ("AG") had implemented temporary guidelines relating to filings made with their office. These guidelines have been termed the "Relief Period," and as of today are still in effect. In fact, the last COVID-19 guidance from the AG's office was circulated over a year ago. Given the important timeframes and deadlines contained within an offering plan, this lack of information has no doubt made navigating the AG's office more challenging than ever. Knowing the current state of affairs makes having the right condominium counsel vital.
2. Taking Advantage of Tax Incentives Available to Non-Profit Leases
Sections 420-a and 420-b of the New York State Real Property Tax Law authorize exemption from real property taxes of real property owned by certain nonprofit organizations. The leasehold condominium structure has become a popular and efficient way for landlords and nonprofit entities to create a way in which the nonprofit would qualify for the benefit in a case where it would otherwise not. It should also be noted that The Department of Finance recently provided guidance on a newer and more streamlined approach to the process. These transactions are extremely complex and careful considerations must be made by tenants, landlords, and lenders.
3. Marketing Out of State Projects to NY Buyers
Have you started developing outside of New York? If so, the New York State AG's Cooperative Policy Statement #12 ("CPS-12"), makes it easier for developers of out-of-state projects to sell to New Yorkers.
The CPS-12, which applies to condominiums, cooperatives, timeshares and homeowners associations allows for an exemption from the usual compliance requirements for registrations of projects located outside of New York State but marketed to New Yorkers who are physically located in-state. To qualify for the exemption, the project must comply with—and be registered with—the situs state of the project and such state must have laws in place for the protection of purchasers akin to those of New York.
4. Make the Most of Your Mixed-Use Property
Many developers are unaware that many mixed-use buildings throughout NYC are structured as a condominium regime. Whether it is to establish separate ownership between a restaurateur and hotelier, finance a portion but not all of a property, or perhaps to capture ICAP benefits on the commercial space only, creating a condominium becomes an essential part of the transaction. These are just a few of situations we see day to day, but there is not much we have not seen in our 20 years at Starr. Make sure you are seeing all the possibilities.
5. Are Condominium Conversions Coming Back?
Since the passage of the Housing Stability and Tenant Protection Act in 2019, a Part 23 condominium conversion of an occupied building has become virtually obsolete. With the new requirement that a non-eviction plan may not be declared effective until 51% of the tenants in occupancy agree to buy, as opposed to the previous threshold of 15% of tenants in occupancy and bona
fide purchasers with an intent to reside has made a conversion nearly impossible. However, given the AG's openness to have direct communication with firms like ours, we believe there is relief guidance on the horizon.
6. Local Law 97 Implications on Condominiums and Cooperatives
Local Law 97 was enacted in 2019 as a part of the Climate Mobilization Act to reduce the carbon emissions of buildings in New York. Under this groundbreaking law, most properties over 25,000 square feet will be required to limit their building's carbon emission to meet new energy efficiency and greenhouse gas emissions limits by 2024, with stricter limits coming into effect in 2030. Local Law 97 applies to Cooperatives and Condominiums, so it is important to ensure that your project contains the necessary safeguards and provisions to satisfy these future requirements to avoid the fine of "$268 per metric ton of emissions over the limit." As the required retrofits may take extensive time to deploy, developers will need to start as soon as possible to avoid the financial penalty of Local Law 97.