Starr Associates is proud to announce that its own Evelyn D'Angelo, partner, has joined the faculty of Brooklyn Law School as an Adjunct Professor of Law.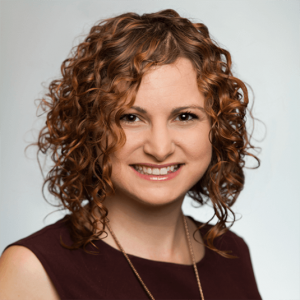 Professor D'Angelo will be teaching a course entitled Law of Co-ops, Condos, & HOAs during the spring 2023 semester, which will examine the law of condominiums, cooperative corporations, and homeowners associations, with an emphasis on the practical considerations that influence developers, owners, and governing boards. Topics to be explored include government regulation of the development process including the role of the New York State Attorney General, sales, and leases, building operational considerations, and the rights and obligations of developers (in their role as sponsors), governing boards, and unit owners.
Ms. D'Angelo practices in the firm's development and offering plan group, boasting nearly 10 years of experience handling complex residential, commercial, and mixed-use developments, including the preparation and filing of offering plans, the creation of condominiums, co-ops, and HOAs, contract negotiations, and other related real estate transactions.  She joined the firm in 2013.
Ms. D'Angelo graduated with honors from Brooklyn Law School, where she was published in the prestigious Brooklyn Law Review and was a member of the esteemed Moot Court Honor Society.  In addition, Ms. D'Angelo holds a B.A. from the University of Notre Dame and an M.A. from Bowling Green State University.